Bring excellence in healthcare
Providing an integrated healthcare supply chain with advanced technology
Our mission is to be the trusted and preferred partner for all our stakeholders, which include our investors, suppliers, customers, employees and the communities.
At UMediC, work is more than a job. You can develop your career in the healthcare industry at UMediC Group Berhad.
If you are a passionate individual who cares for others, has a great sense of responsibility and ethics, and is diligent, we value your talent and contribution to make an impact on others.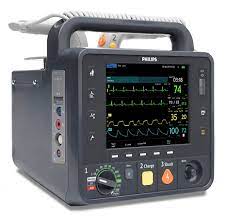 Patient Monitoring System
Oxygen Therapy & Suction Solution
The Group has served numerous customers in the healthcare industry comprising public and private hospitals, other healthcare service providers and non-hospitals such as private organisations, hotels, airports, factories etc that are located across Malaysia as well as over 30 countries globally.
Established track record and reputation
With around 20 years of cumulated market presence, we have established as a reputable distributor
Attained strong understanding of the Group's customers' needs and requirements
Continuously demonstrated the Group's capabilities in successfully marketing various medical devices and consumables for its suppliers/principals
The Group has also received various awards from its principals in 2015, 2016 and 2020
Wide geographical coverage
Established a wide marketing and distribution network
For local market, the Group's marketing and distribution offices are strategically located in Penang, Kuala Lumpur and Johor
For overseas market, the Group's products are marketed directly via appointment of distributors. The Group is currently present in over 30 countries
Ability to develop and produce quality products
Design and develop the Group's own products enables the Group to innovate and respond to its customers' needs and requirements in tandem with the market demands
Have successfully developed and produced two (2) types of medical consumables namely, prefilled humidifiers and inhaler spacers
Experienced management team
Experienced and capable management team who has been collectively contributing to the growth and development of the Group
A combination of experience and knowledge of the Group's key senior management team will drive its continued growth in the medical device industry