Arterial Catheters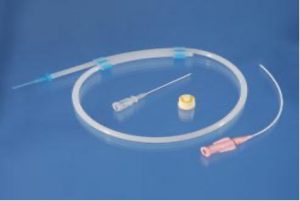 An arterial catheter is designed to access the vasculature to sample blood and monitor blood pressure. The device is equipped with a FloSwitch to limit blood spills or control flow as needed. The needle includes a unique notch to provide instant blood return upon vessel entry.
Category: Merit Medical
RT2000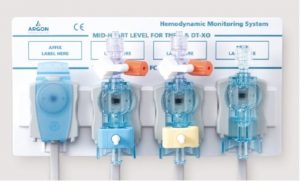 With a range of single, double, and triple disposable transducer sets. It is also available with the Safedraw safe arterial blood sampling system. Designed with EasyVent – with a unique cap that to allows clinicians to prime and zero the stopcock without removing the cap and exposing the line to the ambient environment.
Category: Merit Medical
Central Venous Catheter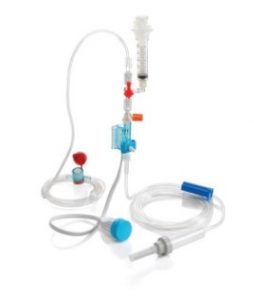 Careflow is a range of pediatric and adult polyurethane central venous catheters designed for catheterization via the Seldinger technique.
Category: Merit Medical
Safedraw system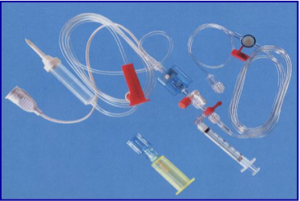 A closed in-line arterial sampling system designed to reduce unnecessary blood discard and blood spillage—reduces the risk of iatrogenic anemia and cross-contamination.
The Safedraw closed in-line arterial sampling system reduces the risk of infection or line contamination when compared to open (or stopcock) sampling devices.
Self-sealing, silicone septum facilitates easier blood sampling and superior clinical samples—no dead space prevents residual blood colonization.
Category: Merit Medical