ICU Bed (GA II)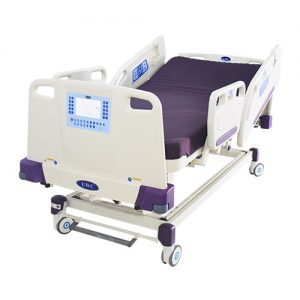 GAII, a multi-function electric beds design with Embedded Patient and Attendant Control Panels which located on both sides of internal/external backrest and side rails, allowing patients and caregivers to adjust position and Patient weight can be measured and viewed through the LCD panel.
Category: Hospital Bed
Electrical Bed (EC III)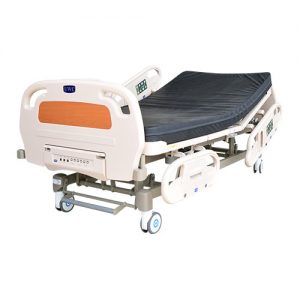 EC III categories as multi-function electric beds and design with four Independent Electric Motors and 2-Section Truck Away ABS Siderails with Safety Lock. Also come with Embedded Patient Controls on Both Internal Siderails and electrical CPR Controller.
Category: Hospital Bed
Electrical Bed (CL II)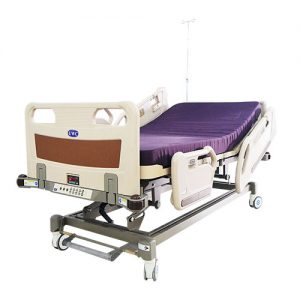 CL II is design for ICU and emergency situations and made of ABS Material for optimal hygiene and cleanliness. There is a central brake system, a battery backup system, and an electrical CPR controller, making this bed ideal for the ICU and emergency situations.
Category: Hospital Bed
Hydraulic Stretcher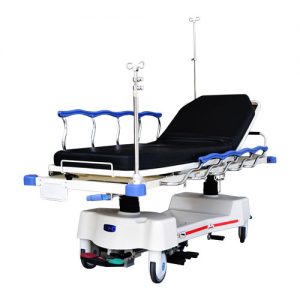 HS Series is designed for efficient patient transport in medical facilities. It comes with adjustable in both height and tilt, using hydraulic actuators controlled by foot pedals on both sides.
Category: Hydraulic Stretcher
Pediatric Bed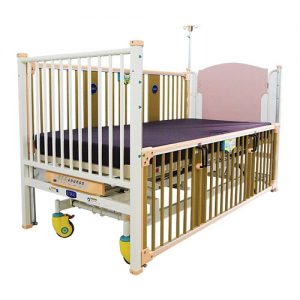 The pediatric bed is big enough to allow a parent to lie with the child to promote better care and safety.
The railing comes with a safety feature that prevent the child from opening it themselves
The other adjustments are all a button away.
Category: Hospital Bed