Efficia DMF100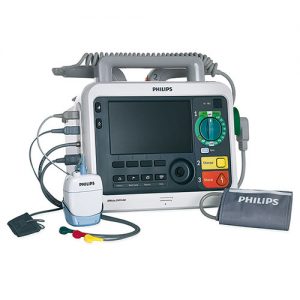 Efficia DFM100 defibrillator/monitor is designed to help you meet the demands of patient care in the pre-hospital and hospital environment. With field-proven Philips technology, the Efficia DFM100 offers core functionality with a scalable feature set and improved cost of ownership, allowing you to enhance patient care, wherever the patient is located.
Category: Defibrillator/AED
HeartStart Intrepid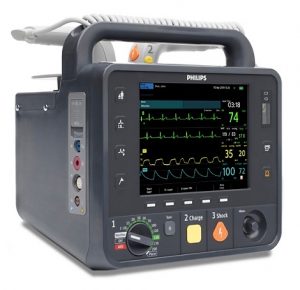 Philips HeartStart Intrepid is up to the challenge. This easy-to-use, lightweight, and rugged monitor/defibrillator gives you the power to respond quickly and act confidently when your patient's life is on the line.
Category: Defibrillator/AED
Tempus ALS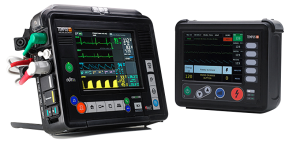 Tempus ALS is a modern approach to prehospital monitoring and defibrillation. Tempus Pro monitor and Tempus LS defibrillator³ work together to create a powerful, reliable solution that empowers caregivers to focus on the patient, unburdened by their equipment.
Category: Defibrillator/AED
HeartStart HS1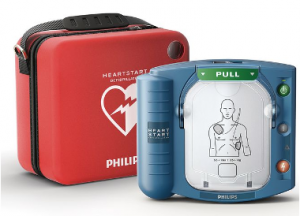 Philips HeartStart HS1 AED is ready to act and virtually ready to go. It allows anyone with little or no training to treat the most common cause of suspected sudden cardiac arrest (SCA) by delivering a shock quickly and effectively, wherever SCA happens. The HS1 AED provides practically real-time guidance through step-by-step voice commands from pad placement to performing CPR.
Category: Defibrillator/AED
HeartStart Frx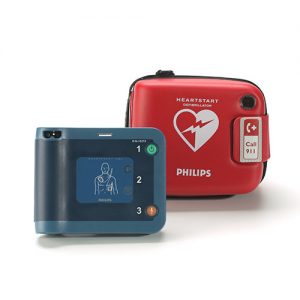 Philips HeartStart FRx defibrillator features intuitive, step-by-step voice instructions, including CPR guidance, and an audible metronome to help guide basic life support (BLS) responders while treating a suspected sudden cardiac arrest (SCA) Pre-connected SMART Pads II can be used for both adults and children. Rugged, lightweight and reliable, it can withstand rough handling and extreme temperatures.
Category: Defibrillator/AED